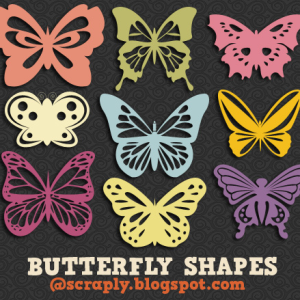 Butterfly is a beautiful symmetrical creature. It has inspired designers for centuries. Some people are obsessed with butterfly.
If you're one of them, then today is your lucky day. Our next free download is a set of Photoshop custom shapes and the theme as you can guess, is Butterfly. There are nine type of butterflies in this set.
You can download the custom shapes (in CSH file format), load it in Photoshop as custom shapes and just have fun creating wonderful things with this wonderful creature.
rating: submitted by:admin views: 7701 website:scraply.blogspot.com