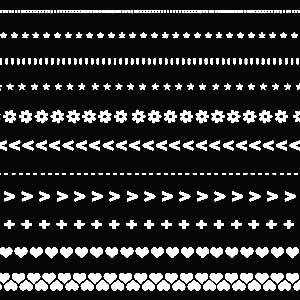 This new Photoshop line shape pack contains 16 divider lines with different styles and shapes. The most common used are the dotted line and the dashed line so you can find them on this CSH file. But there is also a line made of stars and other lines made of different shapes.
You can see them all in the preview image.
Check out this tutorial if you want to learn everything about how to draw a line in Photoshop.
rating: submitted by:PSDDude views: 3486 website:www.psd-dude.com