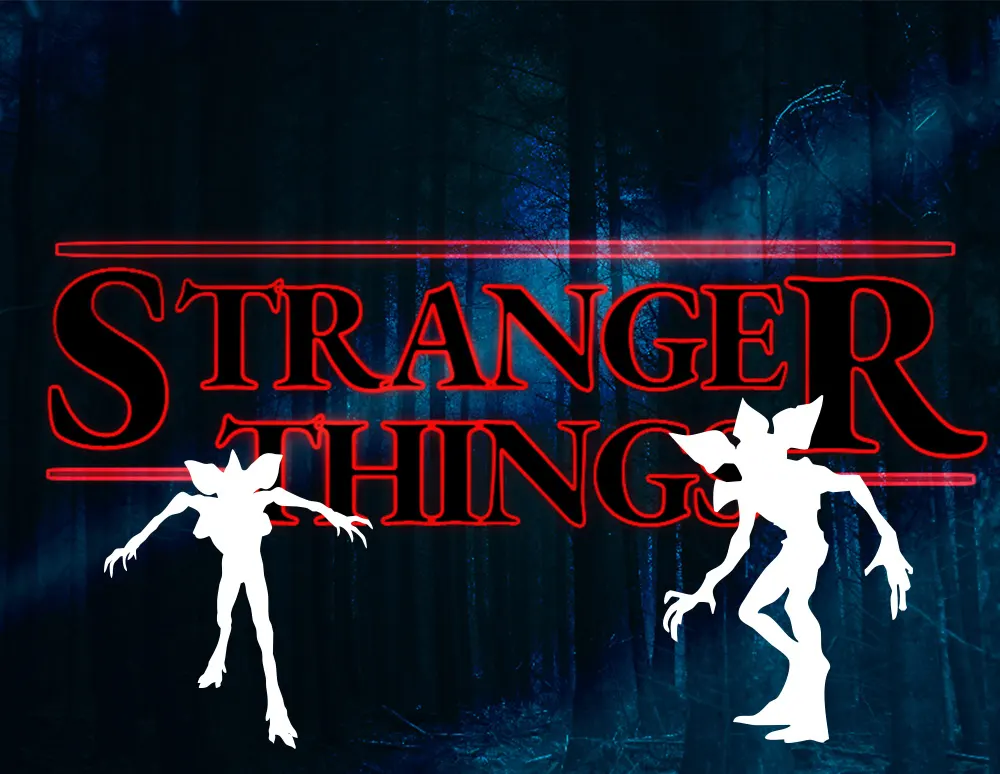 Download for free these Demogorgon silhouette Photoshop custom shapes. The Demogorgon is the given name for the otherwise unknown creature and one of Stranger Things TV series two primary villains in the first season. It is a monster from a parallel realm that resembles a black mirror of the world.
In this package you will find to different vector shapes representing the Demogorgon silhouette. This is a great shape to quickly make awesome designs like Stranger Things posters or t-shirts. The preview image for these custom shapes was made using the Mockofun Stranger Things Font Generator.
This cool online tool is free and it allows quickly editing the text which can say anything you want in stead of the Stranger Things title, but keeping the colors, fonts and text styles.
rating: submitted by:John views: 1015 website:www.shapesforphotoshop.com