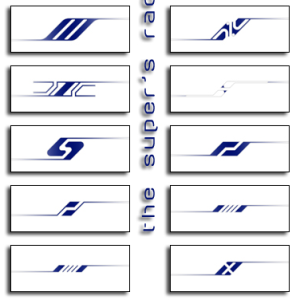 Simple and elegant race car stripes decals vector shapes. You can easily apply this on car to make them look like race cars.
What Can I Do With These Race Car Stripes?
In
Photoshop
you can easily apply these race car stripes car images.
If you are looking for high quality images for cars that you can use for free, check out Textures4Photoshop. I think these race car stripes would look awesome on a white Fiat 500 like this.
rating: submitted by:admin views: 5465 website:www.deviantart.com